Peters Street Station
Owner: Greg Marshall
Scale/Gauge: 4mm / 00 Gauge
Size: 8ft by 1ft
Exhibition layout: Yes.
Type: end-to end
Era/region/location: 2000 to Present day.

A small Terminus Station on the east side of Birmingham built on derelict land not far from the WCML now and on the edge of a new housing estate just outside the green belt signalling and points controlled by the Washwood Heath signal control box.
The layout

The layout was designed with transport in mind as I only have a two door car and I didn't want to lug a great thing around to and from shows the layout is 1ft wide and 8ft long when built it is 12Kg in weight and I can put it together on my own very easily at the moment. I'm controlling it with the use of a Lenz LH 100EZ Controller, the turnouts and signals are controlled by use of DCC accessory decoders.
I have kept every thing to scale in scratch building and in as much as I can making the as many things as possible, using Peco std code 100 track and ballasting and weathering it as closely as possible so as to give the right effect.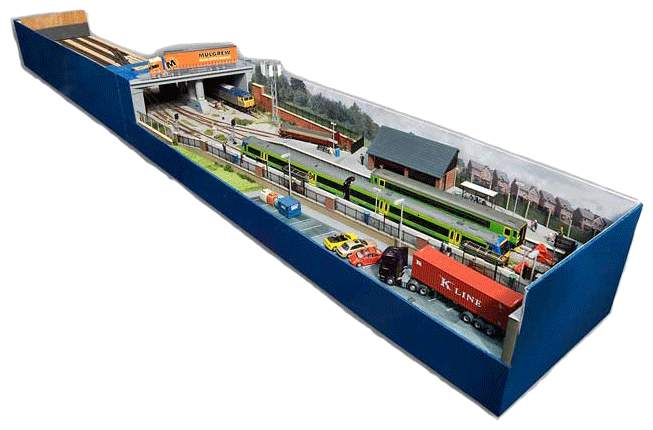 I have kept as closely to the track plan as shown above changing a few things along the way as we all do though it seams to of all gone together well.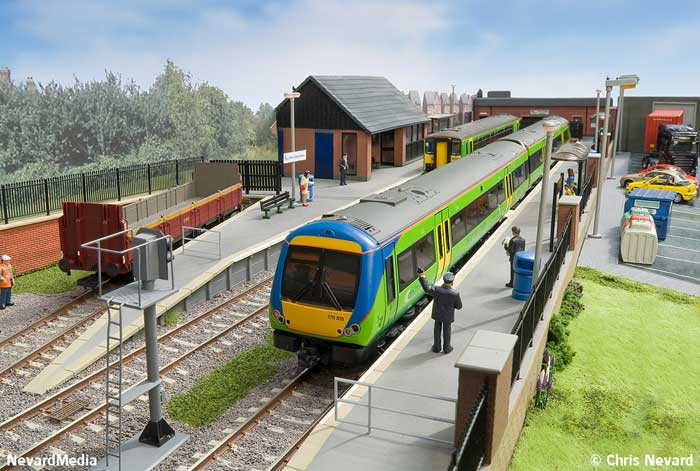 Stock
I have stock is fitted with lights or one or the other which has taken up a lot of time to put into place as I'm sure that you know what I mean.