New 00 Test Track
Scale: 00
System: DC and DCC
Size: 12ft x 8ft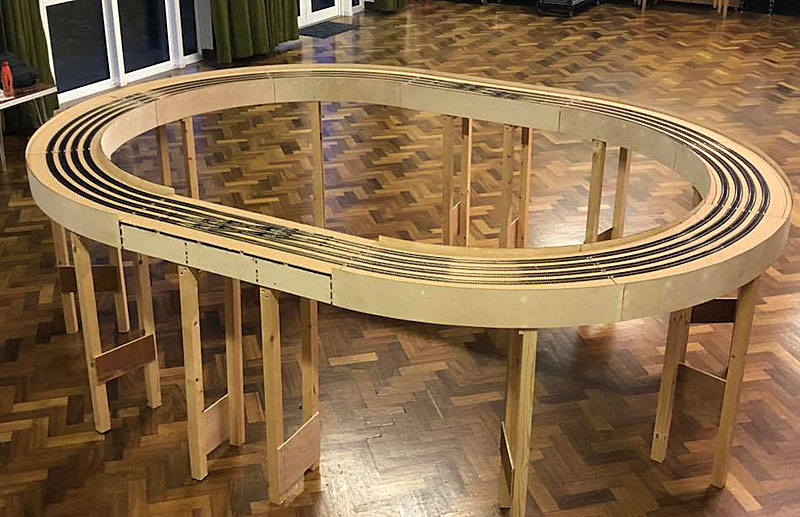 The Test Track has been designed so that it can also be used as part of a new oval layout. It has four tracks with cross overs on the straights. Curves are from 36" radius up to 42" radius.
West Exchange Sidings uses the test track as the ends of the layout with five 4ft x 2ft scenic boards and five 4ft x 2ft fiddle yard boards to make a layout 28ft x 12ft.
The test track baseboards are 1 ft wide and uses laser cut modules from Tim Horn.