Hythe - Folkestone, Hythe & District Model Railway Club
Scale/Gauge :4mm/Finescale OO

Although the local Sandgate Branch was finally closed in 1951 it is envisaged that local holiday and business traffic did manage to secure the lines future and keep the section open from Sandling to Hythe into the 1960's. The layout, as can be seen, is not complete yet but it gives you the opportunity to see how we are progressing and the methods/techniques being utilised.
Although this is 'OO' it is modelled to finescale standards, with a little tolerance to allow proprietary RTR 'OO' stock to operate unmodified. All trackwork is C&L with hand built track and points, which are operated by memory wire. The original track plan has been followed, including the gradient, and only a head shunt added. All structures have been modelled according to available information, using many methods and materials, additional information supplied by Brian Hart, for which we are most grateful, and several site visits, mostly before the housing scheme obliterated the remains.
A regular shuttle runs from Ashford via Sandling Junction, which also connects with trains from and to Dover, and some through direct services from London. Local freight is also much in evidence. Please ask any operator, not involved in intricate shunting, any questions you may have concerning any aspect of this layout or impart any local knowledge that could help us improve the layout. He will be only too pleased to share conversation.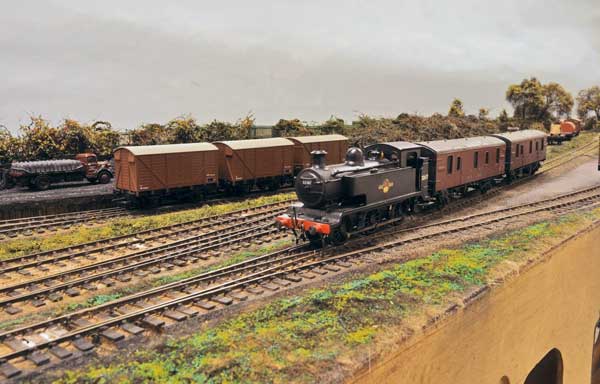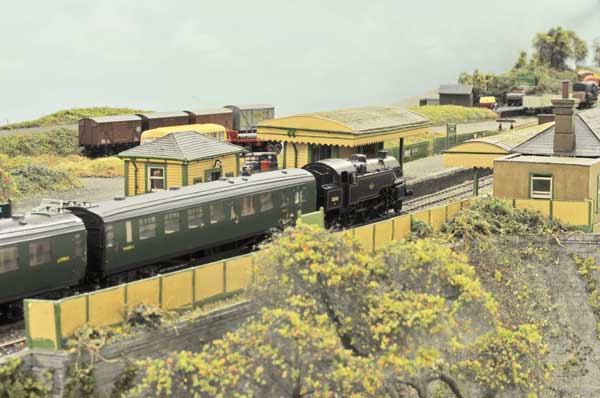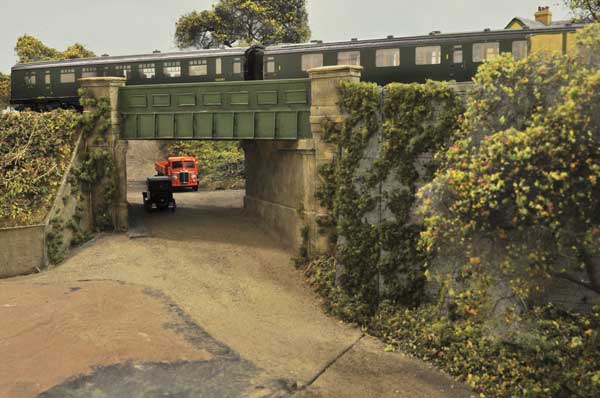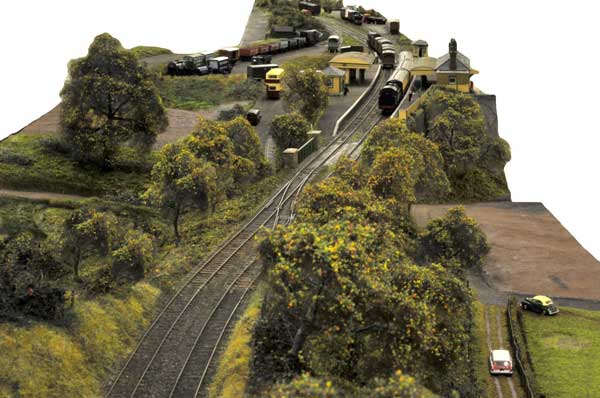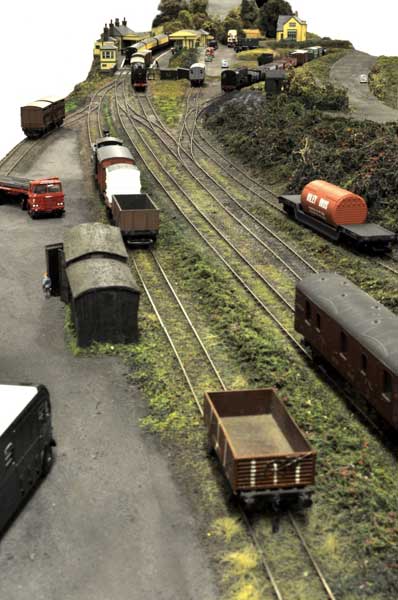 The layout featured in the October 2010 Railway Modeller.